Saturday, March 25, 2017, 10 a.m to 2:30 p.m.
Arizona Science Center
You are cordially invited to attend the 5th annual Teacher Launch Seminar, sponsored by the Junior League of Phoenix signature program, ROCKETS (Raising Our Children's Knowledge by Educating Through Science). The JLP is proud to announce Sherri Smith-Dodgson, Miss Science™, will be presenting her science-based program "365 Days of Science".
---
WHAT:
Working through ROCKETS, the JLP is hosting the 6th annual Teacher Launch Seminar at a nominal charge to 75+ pre-K and elementary school teachers and science educators and after-school program educators from districts across the Valley. The seminar is a half-day training seminar that provides non-stop, hands-on science activities that will give teachers creative ideas on how to incorporate science into everyday lesson plans. Each attendee will go home with a science kit with hours' worth of curriculum and extension activities and supplies to help get started in his or her classroom.
WHEN:
Saturday, March 25, 2017, 10 a.m. to 2:30 p.m. Check in starts at 9:30 a.m. Beverages and lunch to be provided.
WHERE:
Arizona Science Center
COST:
Nominal fee of $10 to reserve a spot for attendance. Credit card only purchases will be accepted.
WHY:
Numerous studies have shown that the ages between birth to eight are the most critical in a child's development. By encouraging an early interest in science, it helps children to think critically and creatively about the world around them. The Teacher Launch Seminar was inspired on this principle with the goal of providing teachers in Maricopa County additional resources to implement fun science activities into everyday lesson plans in laying the foundation for their children's success in school and beyond.
---
PRESENTER INFORMATION: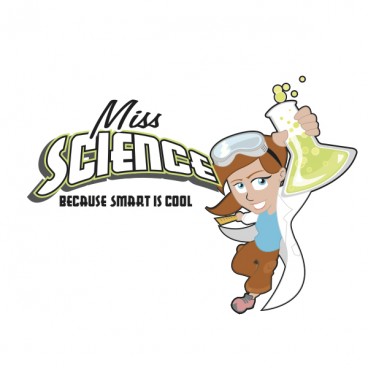 Miss Science™ (Sherri Smith-Dodgson) is a STEM advocate and media personality who brings 100% commitment to any organization that she works with. As a leader in STEM education and informal learning, Sherri creates unforgettable learning experiences for students, teachers and parents. With the demand for quality STEM programs moving to the forefront of American schools Miss Science "Makes Smart Cool!"  Miss Science will be presenting 'STEM $ells: From Polymers to Pudding'.
SPONSOR INFORMATION:
The Junior League of Phoenix is an organization of women committed to promoting voluntarism, developing the potential of women, and improving the community through the effective action and leadership of trained volunteers.
Sign up soon—limited seating!