JLP Member Spotlight: Elizabeth Goldstein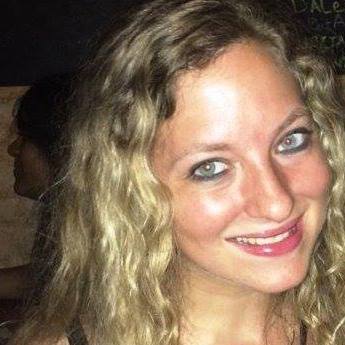 How many years have you been in the league? I transferred to JLP January of 2016, but I feel like I've been in JLP much longer. I felt an instant connection.
What is your day job? I work for Gingerbread Shed, which is owned by AEG. We provide ticketing and access control for live events.
Favorite thing to do in Phoenix? I'm a bit of a foodie; so, I like trying new restaurants. I also love spending time outside in the sunshine. Spring training is always fun!
If you had an extra 8 hours in your day what would you do with it? Sleep! Just kidding-I would probably spend the extra time playing with my dog. She's my best friend, and I really like to hang out with her.
In your opinion what is the best thing about being a JLP member? For me, the best part of being a member of JLP, is the connections and friendships I have made. I moved to Phoenix not really knowing anyone, and I've met an entire network of people thanks to JLP.

Why did you join the JLP? I joined to make new friends.
What do you want other people to know about JLP? You get out of it what you put into it. Whatever you are looking for (volunteer opportunities, networking, leadership building, friendships, etc.) JLP can provide. You just have to be willing to put yourself out there and get involved.
Favorite JLP memory? My favorite JLP memories have been the Kick-Off Pool Parties! I love getting the girls together (actives and new provisionals) for a fun day that is informal and just involves hanging out at a pool getting to know one another.