Orpheum Theatre of Phoenix 1987 – 1997
The Orpheum Theatre of Phoenix opened in 1929 as one of the most elegant examples of golden era architecture in the west. Its romantic Spanish Baroque image captivated local audiences and drew visitors from more distant locations.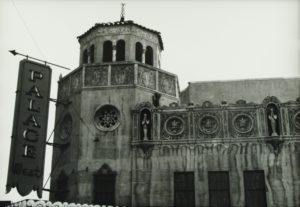 In 1984, the Orpheum was purchased by the city of Phoenix. Through Junior League of Phoenix leadership, it was named an historic site. The league and concerned citizens then mounted a successful campaign to pass a 1988 bond issue providing 7 million dollars for theater restoration. The Orpheum Theatre Foundation was established in 1989 to raise four million dollars in private sector funds necessary to complete the project. Today the Orpheum stands as a reminder of our past, a cultural heritage that can continue to enrich the lives of countless generations of Phoenicians. Junior League of Phoenix, through its dedication to improving the quality of life in this community, helped to once more raise the curtain!