CLO Community Leadership Summit and Nonprofit Expo
On Saturday, April 15, 2017, the Junior League of Phoenix Community Leadership and Outreach (CLO) Committee will be hosting the first ever JLP CLO Community Leadership Summit and Nonprofit Expo. The purpose of the Community Leadership Summit and Nonprofit Expo is to provide training for JLP members with community leadership training and to create opportunities for them to practice those skills. This is a full day event that will have two parts. First, the theme of the Community Leadership Summit this year is Personal Branding, because we want every JLP member to feel confident about sharing their skills with the broader Phoenix community. To train JLP members in personal branding, the following seminars will be offered:
Power of Gratitude: Your Perfect Thank You Note: Jennifer Carusetta, Executive Director Health System Alliance of Arizona
Your Personal Mission Statement: Rebecca Clyde, Ideas Collide CXO & Co-Founder
Your Personal Elevator Speech: Rachel Egboro, Co-Founder Phoenix Storyline Collective
Your Personal Resume: Jessica Gabry, External Relations and Development Director
The Basics: Your Personal Brand and Social Media: Sakura Considine and Lorena Garcia, Co-Founders Bloguettes
See and Be Seen: Social Engagement: Maura Goldsberry, Freelance Nonprofit Professional
The Power of Business Cards & Personal Stationary: John Monteith, Account Executive Alphagraphics
Headshots and Photography: Marion Rhodes, Owner Marion Rhodes Photography
Personal Cover Letter: (TBD)
In addition to the seminars, approximately thirty local nonprofit organizations will participate in the Expo. Each organization will have two opportunities within their organization that they would like to fill with a JLP member. The end goal is for each attendee to leave with a complete personal branding toolkit that is ready for immediate deployment and some practice deploying it.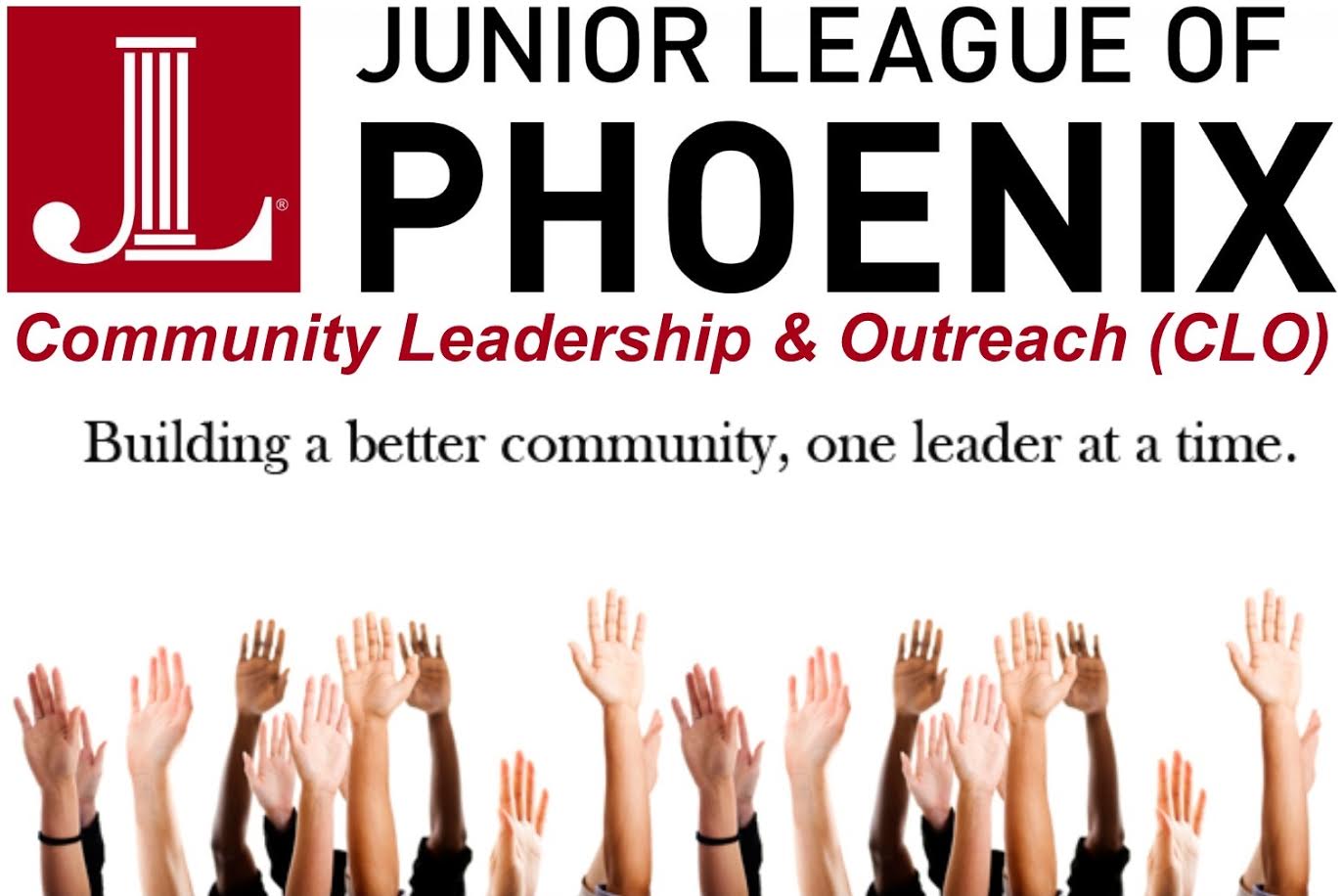 Over the next few weeks, we will be posting presenter bios so that everyone can read about the fabulous and generous community members that have agreed to share their knowledge with the members of the JLP.
This event has been graciously sponsored by a number of organizations in the community that believe in the potential of the ladies of the JLP to be the future leaders of our community. Wells Fargo has graciously agreed to host the day's activities at their Connections Center and the Gratitude Hour at the Wells Fargo History Museum where JLP members and other participants will be able to see the original Wells Fargo stagecoaches that brought the earliest financial services to settlers in the Western states. Pei Wei Asian Diner has generously agreed to provide lunch to all the event participants and presenters to ensure that everyone has a freshly made, nutritious lunch. Valley Leadership has kindly agreed to sponsor the Community Leadership Summit and Nonprofit Expo Gratitude Hour to help ensure that all our community participants are properly thanked.  Lastly, the Junior League of Phoenix Foundation believed in CLO, before CLO even existed by providing the seed grant that got the Community Leadership Program started and got Summit and Expo going.

For more information about the CLO Community Leadership Summit and Nonprofit Expo, please contact CLO at jlp.clo@jlp.org or (602) 234-3388 x228.
Save