Haute for Kendra: Gearing up for the 2nd Annual Kendra Scott Event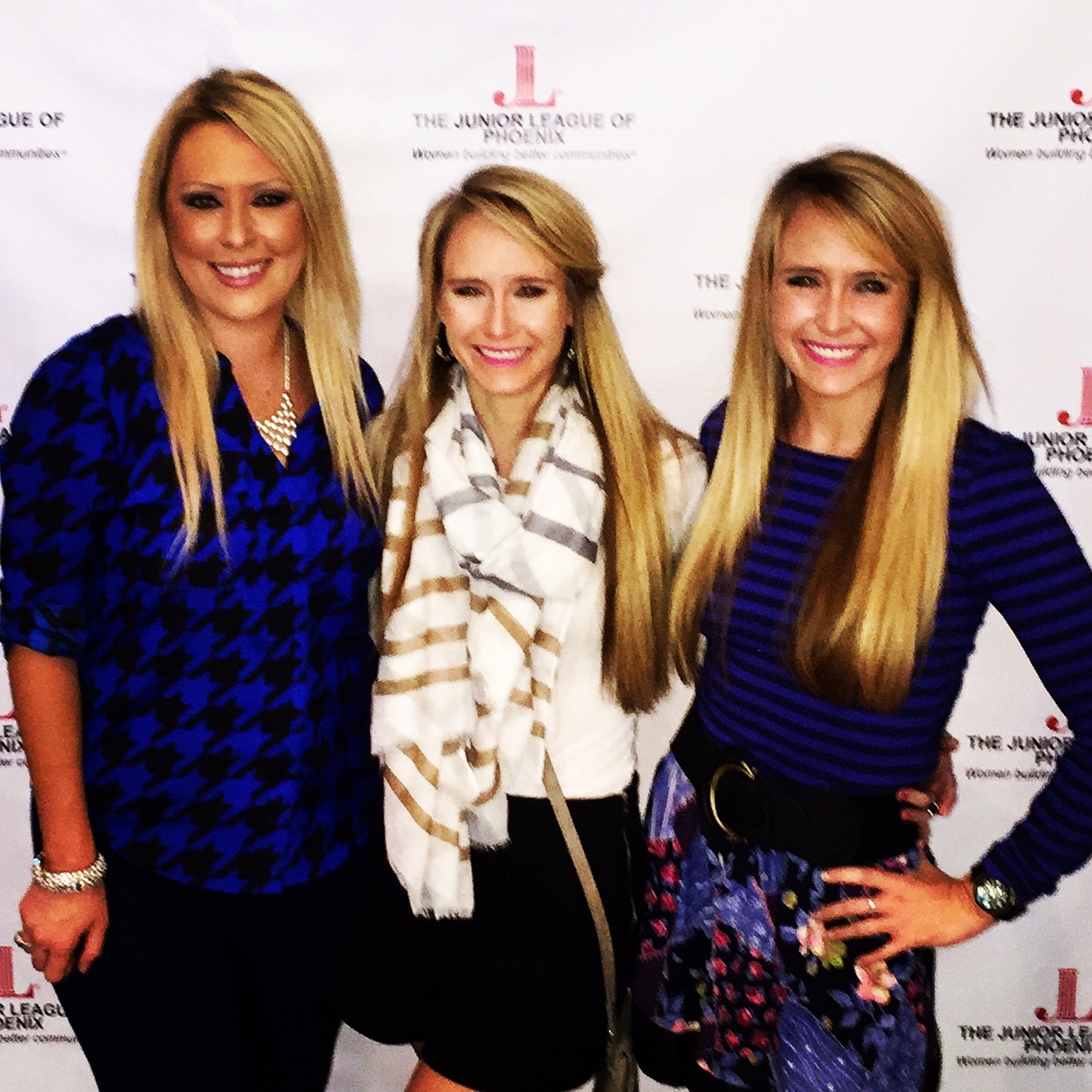 As we slide into the fall season and we approach all the parties, soirees, and gatherings that come with the holidays… let's come prepared! This will be my second time attending the upcoming Junior League of Phoenix Kendra Scott event and I absolutely cannot wait! It is the perfect time to catch up with friends, get some pre-holiday shopping done, while also giving back to the Junior League of Phoenix!
Last year I brought my boyfriend, sister and close friend with me and there was surely something for all of us! Prior to finding our way over to the "Kendra frenzy" we met up at TK'S Urban Tavern at the Scottsdale Quarter for the Happy Hour where we enjoyed some great food, wine, and good laughs with other Junior Leaguers. After this we ventured over to Kendra Scott and spent our time checking out the scene and frosting ourselves… of course!
Kendra Scott's newest styles are classic and trendy. If you haven't seen the trends of the season you can preview them at KendraScott.com and then come to the event and purchase them there! Kendra will be debuting her Winter 2015 collection during this exclusive event… this will surely be a not-to-miss occasion of the season!
Come pop in with your friends on October 14 from 5-8pm, at the Scottsdale Quarter location.
*Both Kendra Scott and TK's Urban Tavern have committed to giving back a portion of the proceeds from that evening's sales to help support the JLP community programs.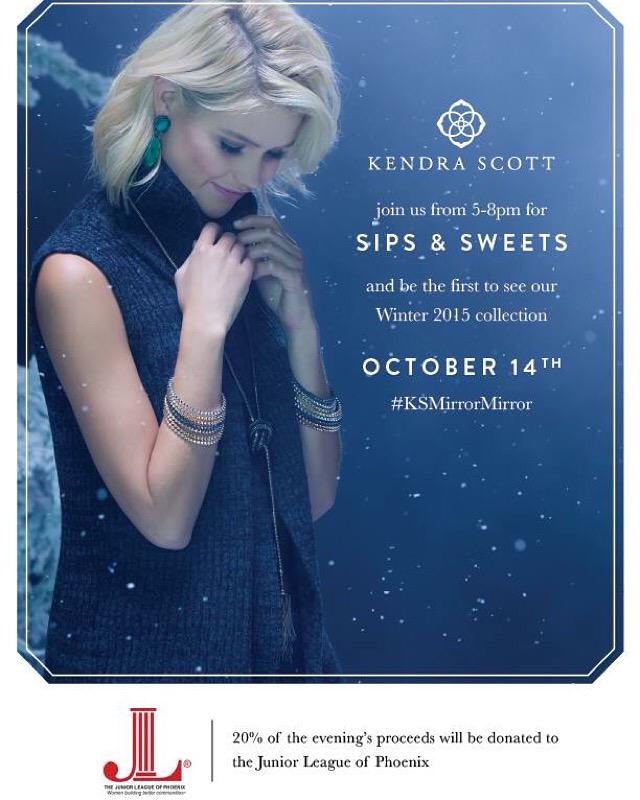 by, Natalie Varty