Join First Watch tomorrow to support the JLP!
Our Next Junior League of Phoenix Partnership Event with First Watch is Wednesday, May 25!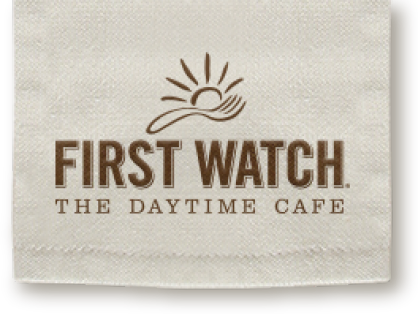 Support the Junior League of Phoenix and First Watch,  a popular breakfast, brunch and lunch eatery, for one of four pre-opening fundraisers. To celebrate the opening of four new restaurants in the East Valley, First Watch will donate all money raised from its upcoming pre-opening events to JLP's Kids in the Kitchen Program.
In keeping with First Watch's concept of creating made-to-order meals using the freshest ingredients possible, JLP will use the donations to further its mission of "Building a Healthy Arizona," which is focused on addressing food insecurity and the epidemic of childhood obesity in Maricopa County.
The events at First Watch will be held from 7:30 a.m. to 1:30 p.m. on the following dates. A $10 per person donation is suggested to benefit JLP's Kids in the Kitchen program.
The Upcoming Dates are as follows:
TOMORROW May 25 – First Watch, 1665 S. Dobson Rd., Mesa, AZ 85202
June 9 – First Watch, 4955 S. Alma School Rd. Ste.1, Chandler AZ, 85258