Pomegranates and Prickly Pears: Cobb Salad
Cobb Salad makes for the perfect lunch/dinner in this Arizona heat! Light and refreshing, but still substantial enough as a meal. I made this for dinner earlier this week, using the recipe in Pomegranates and Prickly Pears: Flavorful Entertaining from the Junior League of Phoenix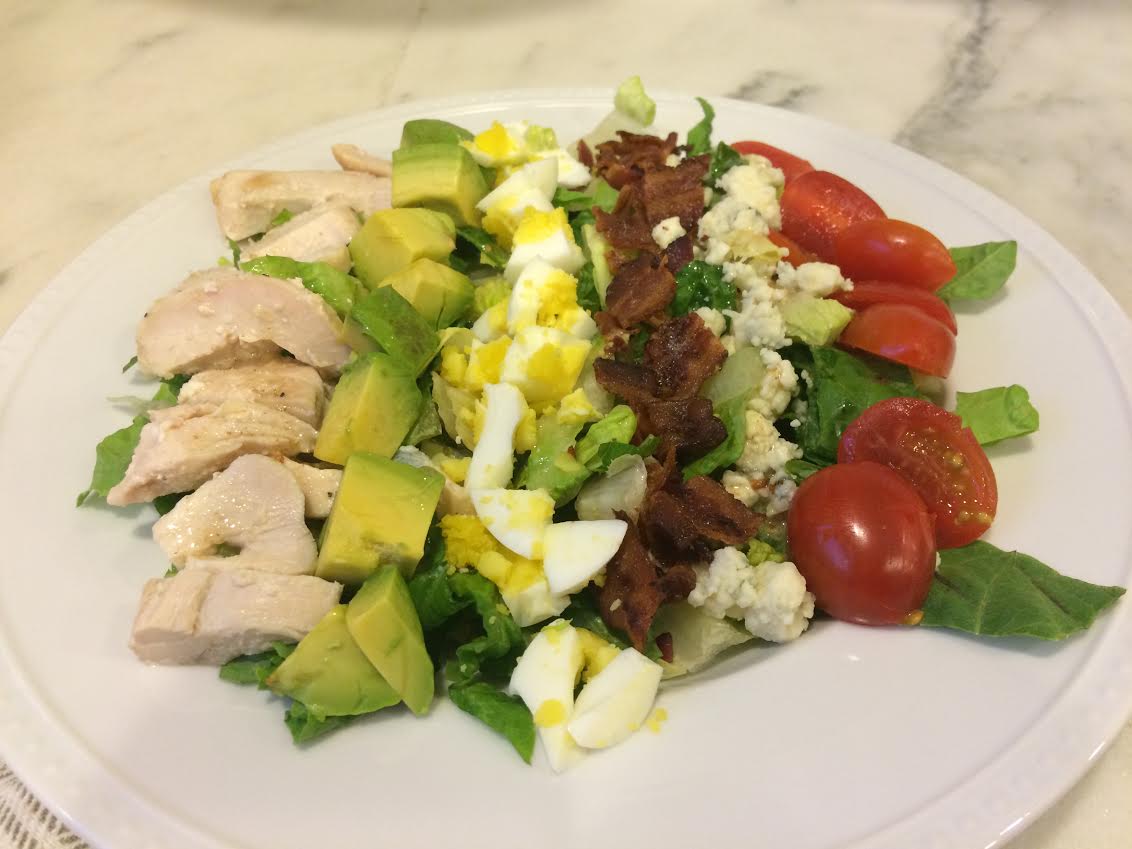 , and have been craving it since. And if you are ever without your trusty JLP cookbook, there is an easy acronym to never forget the components:
Eggs
Avocado
Tomatoes
Chicken
Onion
Bacon
Blue Cheese
Recipe:
Classic Cobb Salad
Dijon Vinaigrette
1/2 cup extra virgin olive oil
Juice of 1 lemon
1 garlic clove, crushed
2 tablespoons red wine vinegar
1 teaspoon Dijon mustard
1 teaspoon Worcestershire sauce
1/2 teaspoon salt
1/4 teaspoon sugar
1/8 teaspoon pepper
Salad
3 boneless, skinless chicken breasts
Salt and pepper to taste
1 large head romaine, torn
1 bunch watercress, stemmed
1 pint grape tomatoes, cut into half
3 eggs, hard-cooked and coarsely chopped
2 avocados, coarsely chopped
8 slices bacon, crisp-cooked and crumbled
1/2 cup (2 ounces) blue cheese
3 tablespoons minced fresh chives
For the vinaigrette, combine the olive oil, lemon juice, vinegar, mustard, Worcestershire sauce, salt, sugar, and pepper in a jar with a tight-fitting lid and seal tightly. Shake to mix. You may prepare up to 1 day in advance and store, covered, in the refrigerator. Bring to room temperature before serving.
For the salad, arrange the oven rack 6 inches from the heat source and preheat the broiler. Sprinkle the chicken with salt and pepper and arrange on a broiler pan sprayed with nonstick cooking spray. Boil for 4 to 8 minutes or until light brown and turn. Broil for 6 to 8 minutes longer or until cooked through. Chop the chicken into bite-size pieces.
To serve, toss the romaine, watercress, and 5 tablespoons on vinaigrette in a bowl until coated and arrange on a large serving platter. Toss the chicken with 1/4 cup vinaigrette in the same bowl and arrange along 1 edge of the platter. Toss the tomatoes with 1 tablespoon of the vinaigrette in the same bowl and arrange along the opposite edge of the platter. Place the chopped eggs and avocado in separate rows near the center of the platter and drizzle with the remaining vinaigrette. Sprinkle with bacon, cheese, and chives and serve immediately.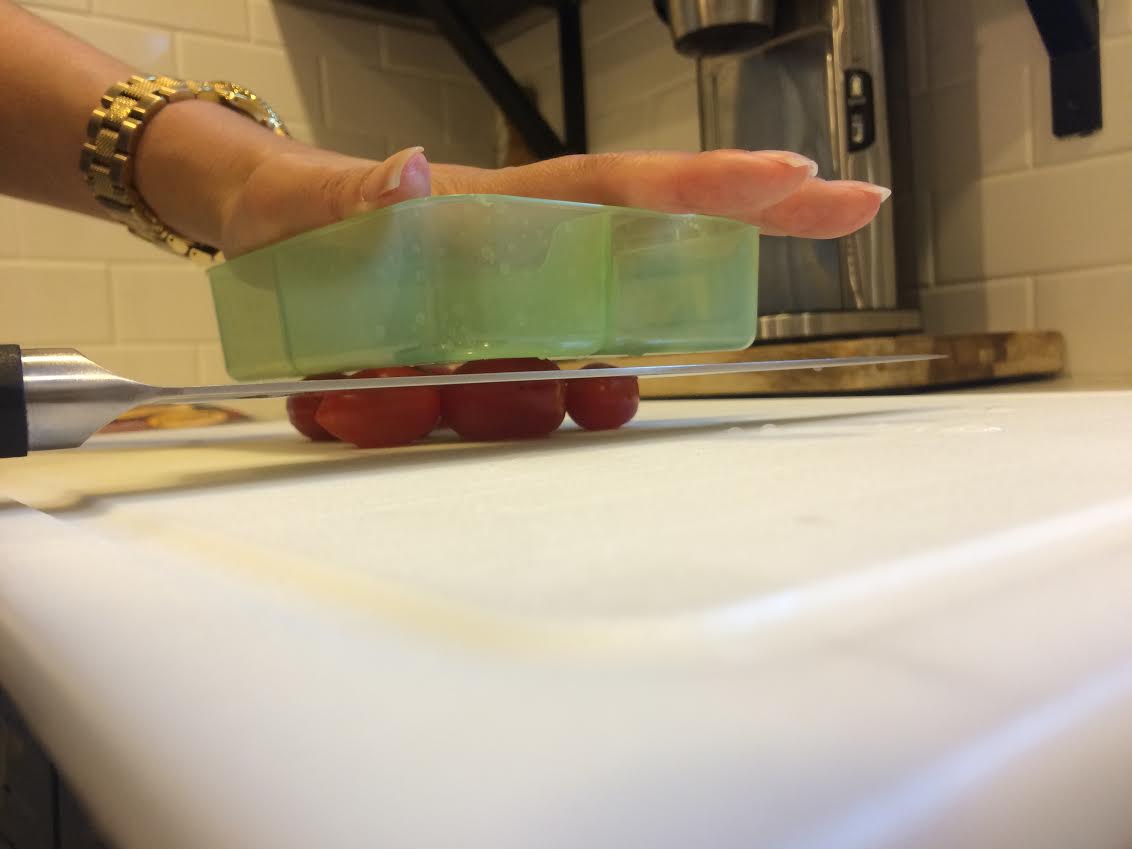 Note: I cheated a little bit on this recipe. To save time, I bought pre-cooked chicken breast from the deli. I also omitted the watercress.
Tip: To easily halve your grape tomatoes, sandwich them between two flat surfaces. (I used a Tupperware container and cutting board here), and simply slice across the middle using a sharp knife. Major time saver!
by, Danielle Fertig