Valley Impact Social – Silent Auction and Raffle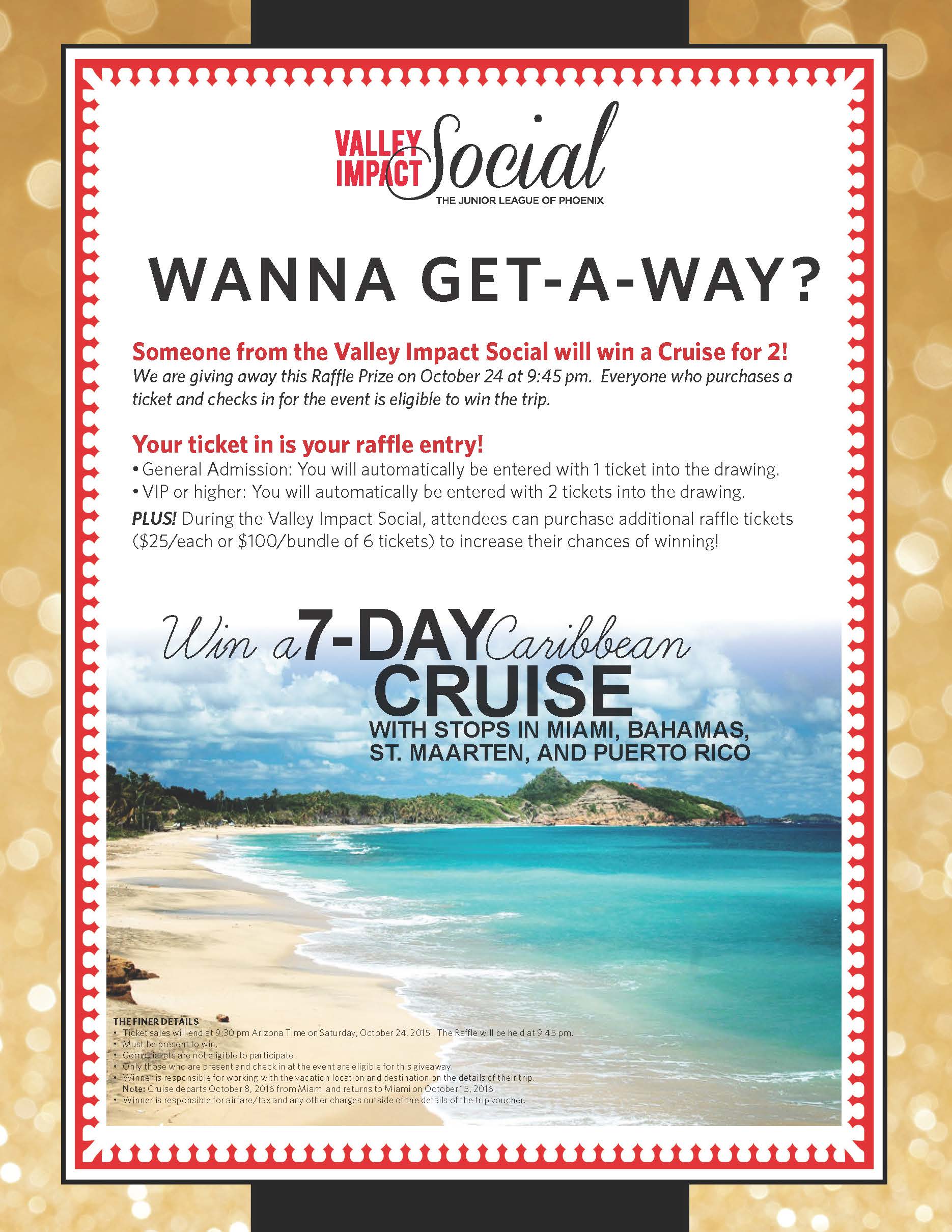 In addition to a 7 day Caribbean cruise giveaway at our first Valley Impact Social, the 7th in our Valley Impact Award series, we have some exciting auction updates. This year, we partnered with Give Smart, an organization who will oversee our auction. What is exciting is you do not need to be at the event in order to bid and win your auction items!
You can pre-register for the silent auction and you will receive a personalized ID for the auction. If you have a smart phone, you will be able to receive updates on the status of your bid(s) and have opportunities to upgrade bids in real time… and it's not an app, so you don't need to waste storage on your phone! The network is closed and secure, so your data is secure. If you don't have a smart phone, you will be assigned a personal shopper who will bid on your behalf.
We've seen some sneak peaks of the packages coming in, already, and our Valley Impact Social team has done a great job rounding up some bid-worthy goodies! We have several staycation packages at top resorts in the valley, a posh Phoenix Open package, and numerous golf outings at championship courses.
We are incredibly thankful to the numerous donors and sponsors of our silent auction. The funds we raise through your auction bids go directly toward our community programs and training opportunities for our members to grow and develop their leadership acumen and potential. Every dollar you gift to the Junior League of Phoenix builds women's leadership capacities and opportunities in our community. We thank you!
The Junior League of Phoenix Valley Impact Social is Saturday, October 24th from 6-10pm, at the JW Marriott Camelback Resort Inn & Spa at Mummy Mountain.  Purchase tickets here today!