Harvest Compassion Center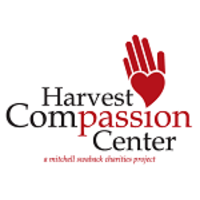 Junior League of Phoenix is partnering with Harvest Compassion Center to help open and maintain a fourth center location. The mission of HCC is provide food and clothing in a hope-filled environment to the underserved in the greater Phoenix area.
During our partnership, JLP funds will provide new HCC equipment and supplies for the Kids Corner for the first year and food to help sustain the center in second and third year.
The JLP Harvest Compassion Center committee will be responsible for managing the design and setup of the new Kid's Corner at the fourth location and also coordinating events/activities to help families, including volunteer action shifts throughout the year for JLP members.