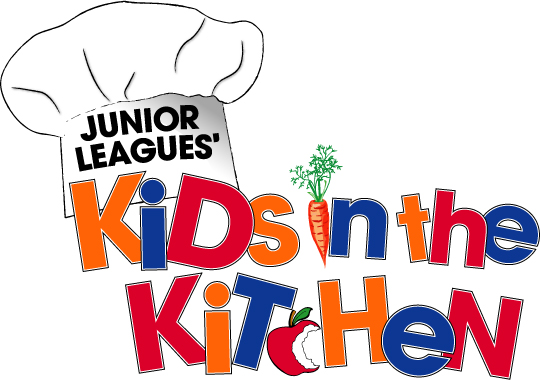 Junior League of Phoenix helps to empower youth and families to adopt healthy habits and reverse the growth of childhood obesity in Maricopa County.
Childhood Obesity: An Alarming Epidemic:

Approximately 12.5 million American children between ages 2 and 19 are considered obese, and since 1980, obesity prevalence among children and adolescents has almost tripled. (Center For Disease Control and Prevention)
 In Arizona, 15.7% of all children ages 2 through 5 are overweight, and 14.6% of all adolescents grades 9-12 are overweight.  (Center For Disease Control and Prevention)

·Only 8% of elementary schools, 6.4% of middle schools and 5.8% of high schools, provide physical activity education. (Healthy Kids Challenge)
Our Programs: Empowering Kids and Families through Education
In 2005, the Association of Junior Leagues International as a league-wide initiative designed to help communities address the urgent issues of childhood obesity and poor nutrition. Over 255 Leagues in Canada, Mexico, the United Kingdom, and the United States conduct Junior League's Kids in the Kitchen programs annually to their communities. Junior League of Phoenix began Kids in the Kitchen in 2005 with a partnership with the local Girl Scouts. While the initial event involved less than 5 girls and a chef, over 500 children participated in 2011-2012.
The Kids in the Kitchen Program Goals:
Increase children's awareness of the nutrition in everyday foods
Improve the quality of healthy food that kids eat by showing them easy and tasty ways to eat better
Increase the amount of exercise that kids do during their daily routine
Our programs involve many exciting hands-on components to get kids and families involved in learning how to be healthy. Programming focuses on four components led by league and community volunteers:
Chef Presentation: Students will create simple, healthy snacks with chef presenters.
Eat This Not That: An instructional presentation helping students choose healthy alternatives at popular restaurants and fast food chains.
Food Plate: An instruction of the Food Plate (the successor of the Food Pyramid) and how much food one should eat from each category in relation to their plates.
Exercise: Participation in 45 minutes of low-key and fun exercises to promote an active lifestyle.
Kids also get to take home activity packets and recipes to continue their learning.
Our Impact: Building a Healthy Arizona
Junior League of Phoenix believes that education and experience are the greatest tools to fighting child obesity. In 2013, Kids in the Kitchen implemented an event for students at the Champion School of Phoenix, followed by an event in April for 500 Girl Scouts.
In 2019, Kids in the Kitchen split into two focused areas for JLP: Monthly Lessons and Outreach.
Kids in the Kitchen Recipes
The Very Hungry Caterpillar
Ingredients
1⁄2 avocado, peeled, pitted, and thinly sliced
11⁄2 teaspoons organic cane sugar
1 tablespoon light coconut milk
2 tablespoons diced mango
1⁄4 cup shredded rotisserie chicken
1⁄2 teaspoon lime juice
1 tablespoon light soy sauce
1 (6-inch) piece rice paper (available at Asian food stores)
Pretzel sticks
1 plum tomato
2 dried currants
2 thin carrot matchsticks
Directions
Wiggle while you combine the avocado, brown sugar, coconut milk, mango, chicken, lime juice, and soy sauce in a mixing bowl. Let sit for 5 minutes. (You can stop wiggling now!)
This step is like magic. Fill another bowl with warm water and place the rice paper in the bowl. Wave your hands over the bowl like a magician and shout, "abra-cadabra!" Let it sit until the rice paper is soft and almost invisible! Remove the rice paper from the water. Let it sit on a clean plate for 1 minute. Don't worry—it should be kind of sticky.
Place the avocado mixture on the lower center of the rice paper. Fold the outside in so it touches and roll the bottom of the paper up to form a log shape. Carefully slice the log into 4 equal pieces. This is the caterpillar's body. Place pretzel sticks around the body for legs.
To make the caterpillar's head, carefully slice off one-third of the tomato. This piece will be the bottom part of his head.
Balance the other side of the tomato on top to make a goofy grin. Use a toothpick to poke eyeholes in the tomato head and press in the currants for eyes. Poke 2 more holes on top of the head and push in the carrot sticks for the antennae.
Enjoy your hungry caterpillar before he turns into a butterfly!