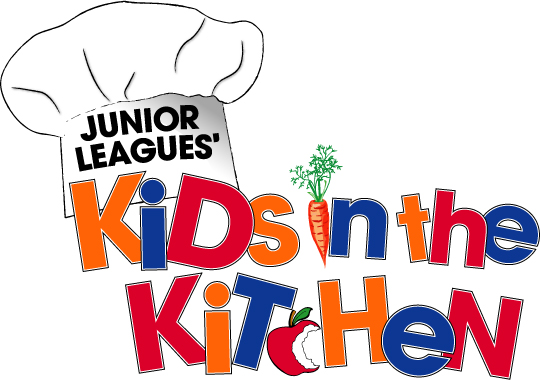 Junior League of Phoenix helps to empower youth and families to adopt healthy habits and reverse the growth of childhood obesity in Maricopa County.
Childhood Obesity: An Alarming Epidemic:

Approximately 13.7 million American children between ages 2 and 19 are considered obese.

(Center For Disease Control and Prevention)

In the United States, 13.9% of children ages 2 through 5 are overweight, 18.4% of children ages 6 through 11 are overweight, and 20.6% of children ages 12 through 19 year olds are overweight.

(Center For Disease Control and Prevention)

Less than one quarter (24%) of children ages 6 through 17 participate in 60 minutes of physical activity everyday. 

(Center For Disease Control and Prevention)
Our Programs: Empowering Kids and Families through Education
In 2005, the Association of Junior Leagues International as a league-wide initiative designed to help communities address the urgent issues of childhood obesity and poor nutrition and is now in more than 200 communities in four countries. Kids in the Kitchen is grounded in the belief that children and families empowered with the knowledge of how to feed and exercise their bodies will be less likely to become obese and subsequently suffer the many associated health risks.
In today's food system, though, making healthy choices is not so simple, and healthy foods such as fresh produce are often more expensive and harder to find than the less nutritious alternatives, especially for low-income families.  Thus, the issues of poverty, food access, and community development are intrinsically intertwined in the causes of and solutions for childhood obesity.  Recognizing this, since its inception in 2006 Kids in the Kitchen has evolved in breadth, scope, and resources beyond nutrition education.
JLP's Kids in the Kitchen Program Goals:
Increase children's awareness of the nutrition in everyday foods

Improve the quality of healthy food that kids eat by showing them easy and tasty ways to eat better

Increase the amount of exercise that kids do during their daily routine
Our programs involve many exciting hands-on components to get kids and families involved in learning how to be healthy. Programming focuses on four components led by league and community volunteers:
Cooking Presentation: Students will create simple, healthy snacks
Eat This Not That: An instructional presentation helping students choose healthy alternatives
Food Plate: An instruction of the Food Plate (the successor of the Food Pyramid) and how much food one should eat from each category in relation to their plates.
Exercise: Participation in 45 minutes of low-key and fun exercises to promote an active lifestyle.
Kids also get to take home activity packets and recipes to continue their learning.
OUR IMPACT
Junior League of Phoenix began Kids in the Kitchen in 2005 with a partnership with the local Girl Scouts and it has grown into a signature program of JLP.  
Junior League of Phoenix believes that education and experience are the greatest tools to fighting child obesity. In 2013, Kids in the Kitchen implemented an event for students at the Champion School of Phoenix, followed by an event in April for 500 Girl Scouts.
In 2019, Kids in the Kitchen split into two focused areas for JLP: Monthly Lessons and Outreach.
In 2021, Kids in the Kitchen had to pivot to virtual events due to the COVID-19 pandemic.
Kids in the Kitchen Lesson:
In 2020-2021, our KITK partner organization was Homeward Bound. Also in 2019-2020 the KITK partner organization was Homeward Bound.  Due to the Covid-19 pandemic our lessons were delivered via kits to the families. In each of the kits were delicious and healthy snacks, exercise items and cooking items. Some of the kits focused on Smart Goals – January, Drinking Water – November – included Brita pitcher which the families LOVED, the food plate in September, continued to build on the food plate in October and included instapots with chicken soup recipe. We will have delivered 75 kits by the end of the 2020-2021 year. In 2020-2021 the KITK year culminated with a Spring Festival for 25 families at our community partner Homeward Bound in April.  
In "normal" years, KITK  Lessons does 6 monthly lessons per year , however in 2020-2021 we were able to conduct 7 monthly lessons. 
Kids in the Kitchen Outreach: 
In 2020-2021, KITK Outreach created videos that focus on healthy eating and exercise. During the fall, the committee put together a set of simple exercise videos that kids can do anywhere. These videos were shared with Homeward Bound and were also posted on JLP's website, Youtube page, Facebook, and shared in newsletters.
Most Junior League of Phoenix events were changed to a drive-through style this year. Since we could not could not do hands-on activities with the kids attending our events, we focused on providing activities kids can do from home and included educational giveaway items. For example, we put together booklets of kid-friendly recipes and gave away adjustable measuring cups and magnets with basic measurement conversions. At this year's Healthfest event, our giveaways were given to 1000 families. For the Touch-A-Truck event, we provided giveaways to over 175 families.
KIDS IN THE KITCHEN RECIPES
This program is funded by a generous grant from Fry's